Stanley Gordon West says. "Smile and the world smiles with you!" I am Caleb and I have cerebral palsy with spastic quadriplegia and a sense of humor that makes everyone smile. Whiles my peers are going to college and working, I am dependent on my family and caregivers to provide support and day-to-day needs. Just like many of you, I love golf, basketball, football, racing, and just any sport! I love music, to ride in elevators, and travel. I like to travel because you get to stay in a hotel and they have elevators! I may not be able to run but I can give you a run for your money! Smile!
Caleb and his family have been involved with of Parent to Parent Family Support Network-HC for over 12 years!
With your support of the Spooky Duke Race you are helping Caleb and others receive the information, support, resources, education, and awareness of special needs in our 7 county area of North Carolina. Together we can make a difference! Thank you!
For more information about Spooky Duke or to Register, go to: https://parent2parent.appstate.edu/spooky-duke-race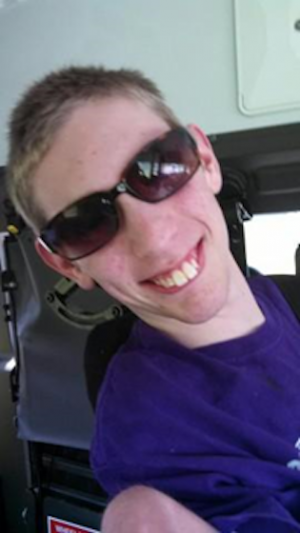 Tags: